IPPON GEAR BECOMES NEW CJF SUPPLIER
The Ippon-Shop has been there for a while and known as the official adidas distributor in large parts of Europe. In 2018, the famous Judo shop is celebrating its 15th anniversary and starting off the year with smashing news becoming a new IJF brand.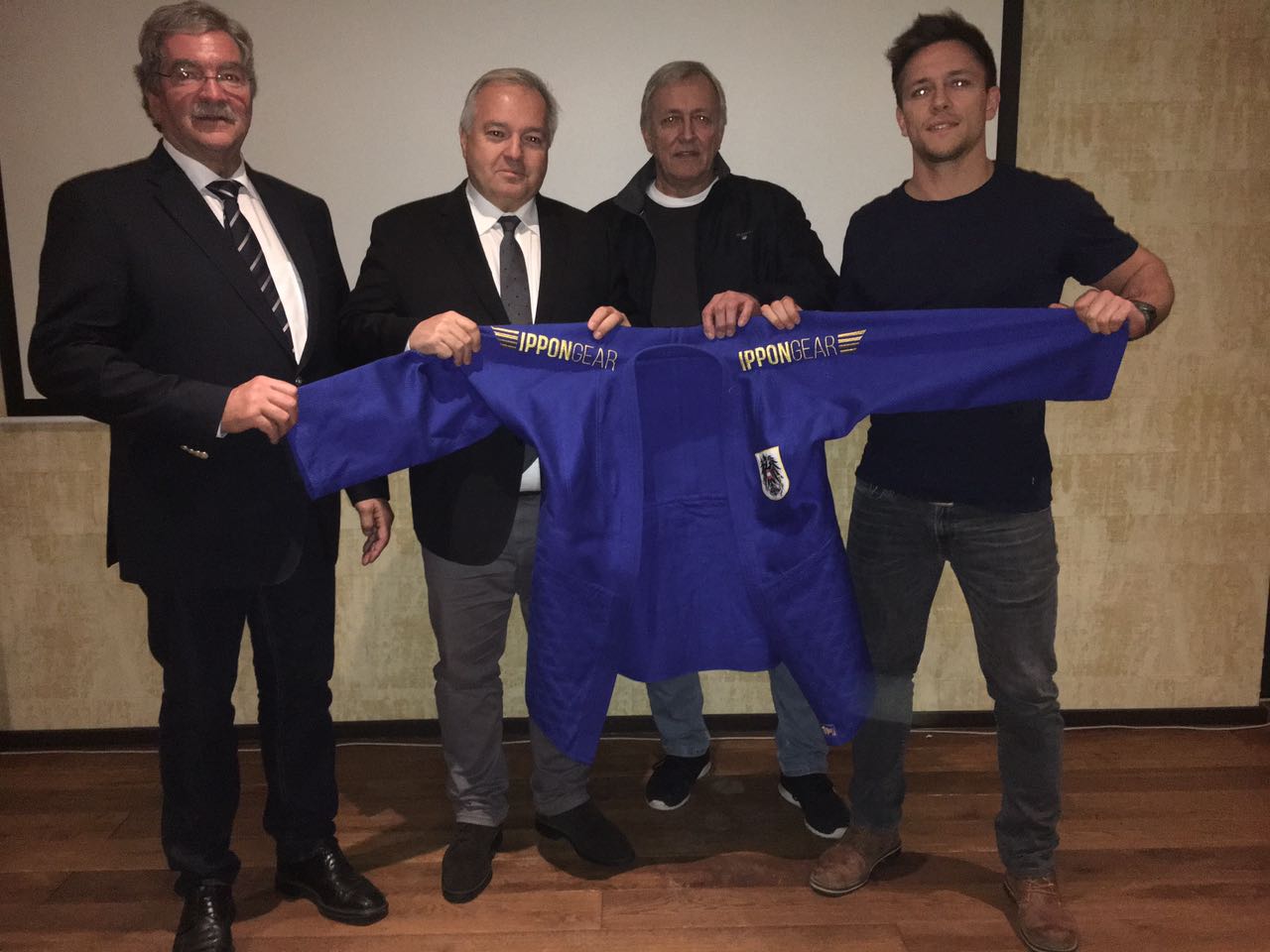 It was always their goal to equip the Judo world with the best possible service and equipment. After expanding the Ippon-Shop network throughout Europe getting closer to all Judo lovers in need of great Judo equipment the Ippon-Shop started its own Judo brand in 2016, called IPPON GEAR.
Ippon-Shop is long-time partner of several national teams like Germany, Austria, Hungary, Czech Republic, Croatia, Denmark and soon available in more countries.
As Ippon-Shop is sponsor and partner of several national teams, the federations of Hungary, Austria, Czech Republic, Croatia and Denmark will compete in the Ippon Gear Legend uniform from 2018 on.
The new Ippon Gear IJF judo uniform will be called IPPON GEAR LEGEND and will be available from February 2018 on. The uniform will be offered in regular and slim fit cuts and will start from 109€ for the jacket and 39€ for the pants. For the first 3 months, the brand will launch its IJF line with a 20% special discount to let the world discover the quality and fit of the Ippon Gear Judo uniforms.
Discover the whole range of Ippon Gear on www.ippon-shop.com and all Ippon-Shop partners.